Embark on a Transformative Journey with the AI-Powered Future Leadership Self-Coaching Program
Dive Deep, Rise High: A Path for the Passionate and the Persevered
Are you a self-discovery enthusiast eager to explore the full spectrum of your potential, from the most profound introspection to the peaks of personal achievement and spirituality?

Or perhaps you've traversed life's rugged terrains, emerging with valuable insights ready to guide and inspire others?
If either resonates, our AI-powered Future Leadership Self-Coaching Program is your next horizon.
"When you have a weird brain, it takes a weird system to help it make sense." Robyn Wiens
Don't miss this chance to join the next start. Apply today and receive exclusive information.
⚈ Future Leadership is not a position; it's an authentic mindset. The Weird Ones set high standards for themselves, are innovative, and have a strong sense of purpose.
⚈ By learning advanced coaching techniques and tweaking prompts, ChatGPT becomes a coach delivering powerful questions that give students access to their own inner wisdom.
⚈ Don't miss out on this unique opportunity to be a pioneer in this epic program that will transform your life, bring your weirdness to its pinnacle, and make you the Future Leader you are meant to be.
In this program, you'll enhance the transformational results by learning how to use ChatGPT to guide your own self-reflection and personal growth. You'll discover how to generate prompts and questions for self-exploration, how to create personalized coaching plans, and how to generate ideas and solutions to the challenges you're facing.
Our sessions provide guidance and support as you learn how to use ChatGPT to its full potential. Plus, you'll have the opportunity to work with other individuals who are also looking to improve themselves.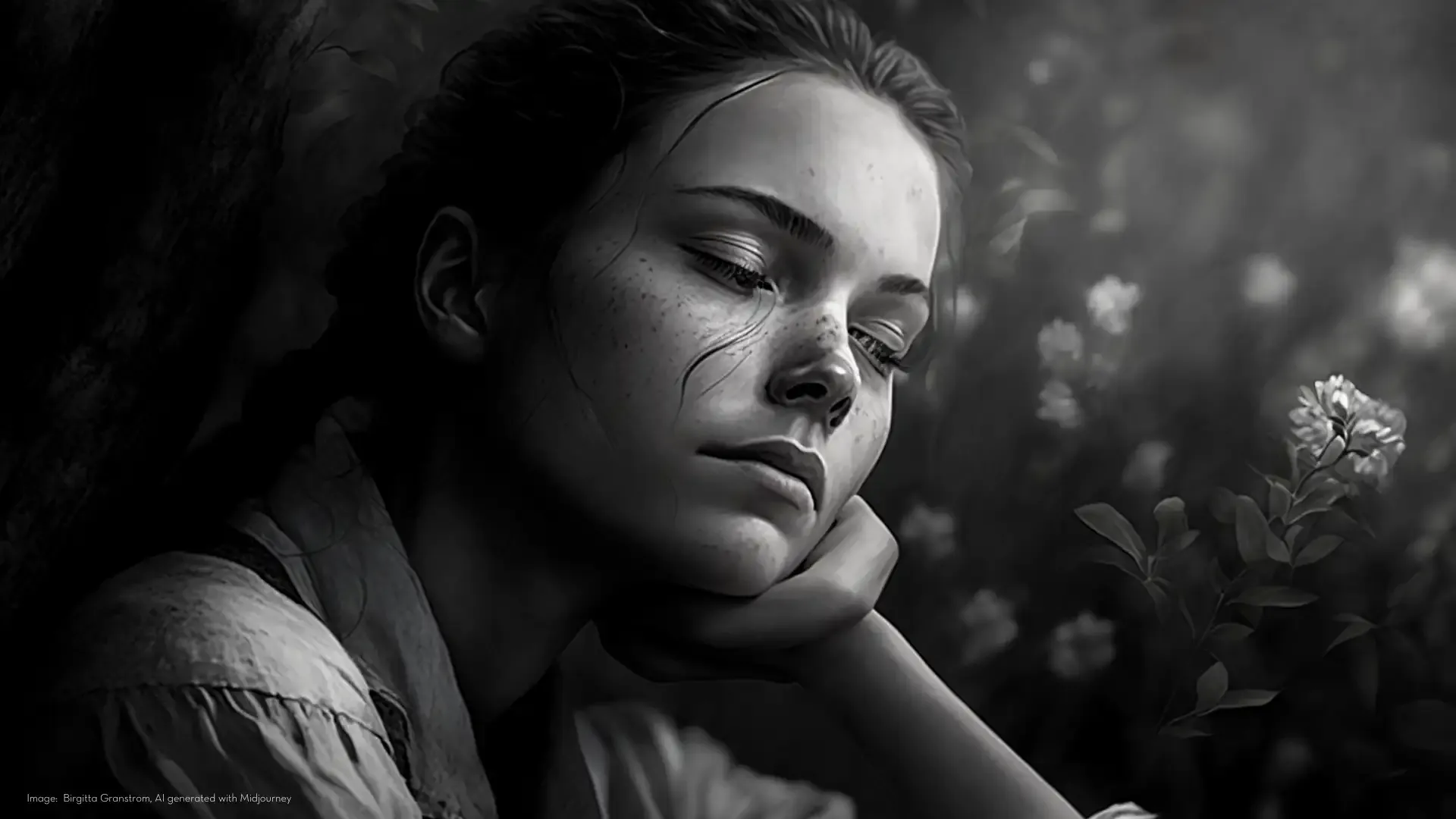 Do you recognize yourself in this?
Are you annoyed that others control you?
Do you wish your confidence was stronger?
Are you wondering what your next step should be?
Tired of struggling to get what you want? Searching for your self-worth?
Want to be recognized for who you are and your abilities?
Do you feel confined to your current life, even though you sense there's more for you?
Do you feel you have something to offer but don't know how to express it?
Are you longing to break free from what's holding you back?
Waiting for the day, you no longer have to struggle with time and money?
Frustrated with juggling too many projects and finding it hard to focus?
Do you feel like you're not living up to your full potential?
Do you feel stuck and not moving forward in life?
Missing vitality, goals, and visions?
What happens during the program?
You'll rewire your brain to handle challenges more effectively, moving into a problem-free zone.
Work with a new fear strategy to face and overcome your fears.
Learn to let go and rid yourself of limiting beliefs.
Develop positive habits, ensuring you achieve your dreams. 
Become aware of misconceptions you've had about yourself and pinpoint your strengths.
Enhance your intuition and start using a new affirmation method guaranteeing the realization of your desires.
Obtain strategies to grow your ego, aligning it in harmony with your soul.
Meet friends in the "LifeSpider Galaxy," where you can just be yourself and receive support daily.
Reprogram your brain for better problem management.
Master new fear-handling strategies.
Learn the art of letting go.
Cultivate positive habits.
Discover and correct misconceptions about yourself.
Amplify your intuition and affirmation techniques.
Expand your ego and connect with your soul.
Network in the "LifeSpider Galaxy."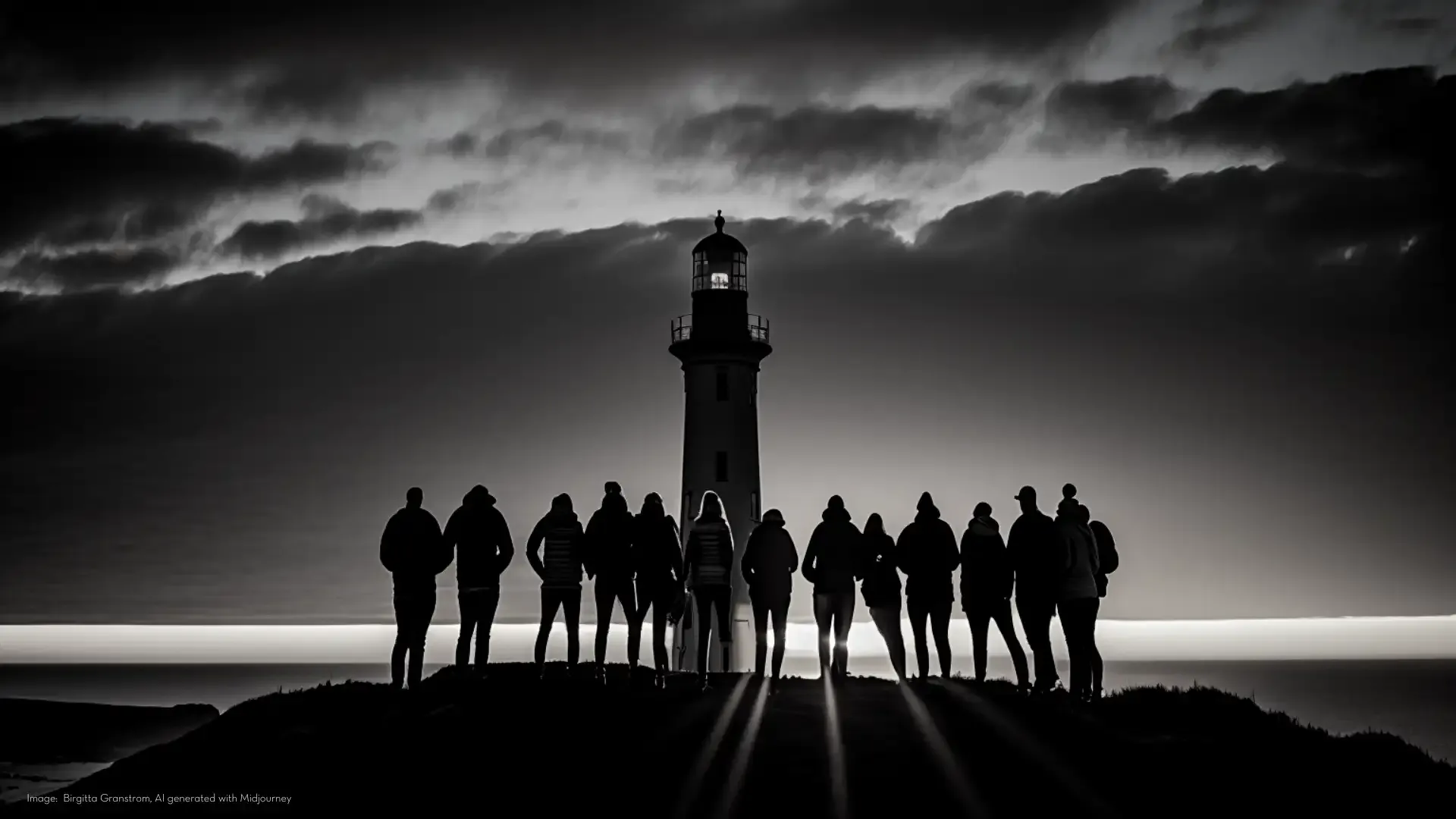 Upon recognizing the limiting beliefs that have constrained you, you embark on a transformative journey, rewriting your personal story.
Reprogramming your brain, painful memories fade, making way for an upgraded version of you.
Dust off your big dreams, formulate grander visions, and experience breakthroughs leading to true freedom. This program ensures you shape your life precisely as you envision.
Discover the constraints that held you back, embark on a life-altering journey, rewire your mindset, and say goodbye to past pains.
Become the best version of yourself.
Revisit your grand dreams, craft even bigger visions, and achieve breakthroughs leading to a life of freedom.
The program ensures you mold life the way you want it – and you can start today!
Future Leadership Performance begins with self-discovery to reveal your authentic self because excellent leadership requires solid attitudes, beliefs, and behaviors. By understanding emotions and reactions, you can keep your mind above the horizon and look for opportunities to innovate.
DISCOVER

NEW LAYERS
Future Leaders inspires from the front and enables others to work together from their heart. Leadership Performance involves providing others with a framework that optimizes their thoughts, feelings, and actions.
RAISE
ABOVE YOURSELF
Future Leaders perform with courage, confidence, and compassion. That is what creates a high trust level and makes the team carry the shared vision forward with passion.
MAKE
AN UNIVERSAL IMPACT
Future Leadership performance is well done when it arises from a state of being rather than simply executing skills. It's what inspires others to become leaders themselves.
Content of AI-Powered LifeSpider Self-Coaching Program with ChatGPT that will take you beyond where you want to go.
The tools and strategies are so awesome and attack on so many levels of body and soul.
I want to say how grateful I am to be a part of this program. I question my thoughts and fears daily and ask myself if they are "mine" and where they come from. The tools and strategies you present are so amazing and resonate on so many levels in my body and mind. It's wonderful to be sure that all feelings are ok! I love myself more every day that goes by.
- CHRISTINE LEHTINEN, Idea creator
I use the program so I can focus on a higher plane with my clients. 
In my opinion, Birgitta Granström is one of the best and foremost coaches in the world, and I use her self-coaching program to focus on an even higher level with my clients. I have made such a plan for leaders, and thanks to the program, we don't have to meet as often, either. I have bought and attended the program, and even though I have participated in a lot of training in personal development, leadership development, etc., I get as much as possible out of it. I've talked to other coaches who say the same thing. The best thing about the program is that once you have bought it, it is always available, and you have the chance to go back to any module when you meet new obstacles in life and then have an easier time finding the best method to move forward.
- LISBETH LUNDBLAD ÅNGMAN, Owner at AB LIMA Leadership
Think if this had existed when I started my business career
.
Congratulations on a great program! Imagine if this had existed when I started my business career. After I listened to module 1, I decided to listen to all the modules and then do it again and complete each task. Some modules have really shaken me up and made me dive deep into some individual questions. The questions have given me the power to change in situations where I locked myself in wrong thoughts. I am very impressed".
- JAN-CHRISTER DRENÉ, Consultant in personal development, insurance advisor, CEO
MODULE 0
AWAKENING KNOWLEDGE
In this module, you learn the reason why Future leaders with high self-awareness create more connected and motivated teams. You become aware of why conflicts, underperformance, and negative emotions emerge among people.
You get an understanding of how you can lead by example, create mutual respect, and avoid drama by evolving your adaptability and flexibility.;
You also get to know how self-awareness is the key to unlocking your leadership potential.
You profoundly understand leadership as a cultivated art that is rooted in self-leadership.
MODULE 1
INCREASE SELF-AWARENESS
The first module creates the right conditions for change. It gives you clarity on what it really is that drives you and what impact values ​​have on your behavior.
You become aware of how current norms limit you while changing the world to integrate multiple dimensions into your life.
This module can shake you with many new insights and thoughts about yourself. You are filled with hope and energy once you realize that you can truly become a more powerful version of yourself.
You know how to help others gain self-awareness, remove limitations and utilize their ultimate power.
MODULE 2
INFLUENCE MINDSETS
This module focuses on dealing with negative thoughts, concerns, and destructive reactions. You will be trained to influence your basic mindset so that you get more joy in your life.
Using the ISOLATE method, you program your brain to handle problems differently. One way to make sure you always find constructive solutions that take you to a problem-free zone.
You train yourself to use adversities and personality tests as development consultants, and you make your first self-assessment of your interpersonal skills.
You have an effective and user-friendly model to, solve, avoid and eliminate conflicts.
MODULE 3
DEFEAT YOUR FEARS
The third module gives you a completely new fear management strategy that separates and identifies your fears into four different categories. You increase your understanding of why the fear is and what tasks they have.
You will learn how to identify your different fears and get specific solutions to deal with fears in every fear category. You get a different perspective on your fears and how you can handle them.
After this module, you will have gotten rid of unnecessary fears while the "fear of fear" disappears.
Your compassion increases and you can anticipate people's fears. You will change how you present innovative ideas and implement changes.
MODULE 4
LETTING GO MASTERY
In the fourth module, you are ready to let go of what's not working. This module ensures that you get rid of energy leakage and increase your integrity. You take your first comprehensive self-assessment of your Life Competencies.
You learn a new coach technique that develops your abilities without activity. The 'Letting go" strategy includes making a relationship inventory and developing your self-discipline establish a new mental equilibrium state.
You will learn how to get a positive dependence that ensures you meet your wishes. The module ends with how you handle the vacuum that arises in a development process.
You step into the role of a coach and can constructively help others to create change.
MODULE 5
DESIGN LEADERSHIP STYLE
Now you have gone through the first important part of the program where you have cleared and started designing your new leadership style.
In this module, you expand and add new knowledge that allows you to change perspectives. Here you will get a whole new patience strategy to help you pursue goals and visions. You challenge yourself to use your conscious will to implement what you may never have done before.
After this module, you have a new way to handle your confidence and self-esteem. Your self-image has changed because you know that the better version of yourself has the right prerequisites for seriously formulating and realizing your wishes and visions.
You gain knowledge that inspires and builds self-confidence in others to become leaders.

MODULE 6
ADVANCE YOUR INTUITION
In the sixth module, you enter the sixth stage of the transformation process. You will use your new perspective to concretize your visions, dreams, and goals.
You get strategies that increase your creativity so that you manifest emerging opportunities. At this point, you are ready to develop your intuition and integrate it into everything you think, feel, and do.
This module opens up to a more significant metaphysical level and adds a spiritual perspective to everyday details. You get a new affirmation method that guarantees your wishes and goals become real.
You become excellent at empowering others, and their initiative, creativity, and productivity will increase.
MODULE 7
ATTAIN GREATNESS
When you start the seventh module, you are filled with the desire to be and do something greater than yourself. It's time to formulate your goals and 'project' your dreams.
In this module, you will find out what are your true passions. You get strategies, methods, and tips on keeping your motivation on top every day and not postponing important activities.
You integrate what you learned and plan to live your life in line with your authentic self. You get a new way to set goals that ensure you reach them by learning to use a passion plan instead of an action plan.
You become a role model for others by living in alignment with your values.
MODULE 8
THE FUTURE LEADER
Module eight is about integrating everything you have learned and keeping a spiritual perspective in your everyday life.
This module ensures that you can stand up for yourself and your new level of consciousness, even when the environment is on a different level.
The module prepares you to take on new dimensions and proceed in an upward spiral using the transformation process you have just gone through.
You get strategies and methods to expand your personal power and let it unite in a partnership with your deeper desires.
The impact of your self-leadership is far-reaching, and you have developed a Future Leader's ability to influence others.
The final outcome for you as a Future Leader surprises you.
You are surprised to discover how your characteristics have evolved and that you know and do things you could never dream of. A new self-assessment confirms the success you've achieved.
The pride you feel now is well deserved. You know how to handle challenges and adversities that arise in your life. Someone else can no longer control you or dictate how you should execute your leadership. You are taking your place in the world as a Future Leader because you can listen to your intuition, follow your heart and show off your weirdness.
There have been big changes in a short time. 
The self-coaching program has given me an incredible amount in my development and how I relate to myself and others. There have been big changes in this short time and I recommend anyone who has the opportunity to walk it and also to make their own LifeSpider. I've been looking for myself so much that I've forgotten to stop and see what I've found. During this half year, many tokens have fallen. I know that it has affected me more than I see now and that I am only at the beginning of my journey towards a better and more powerful version of myself. It's really super exciting!"
- FRIDA KABO, Coach & Possibility Explorer
I am very impressed with these sessions; absolutely divine. 
You are really good at describing all issues so clearly. It sounds so simple when you describe it. I'm trying to get a bit into the questions now, but it's undoubtedly the case that it's moving around a bit in my head. It's super exciting and feels like a great program that can suit all people.
- SUSANNE BARVIK, Owner, occupational therapist
It is fast to get results.
For me, it has taken time to get started as the energy was not there, and I took the first sessions but got stuck on the book, so I made the decision to skip the book because I felt that you would bring out the energy in me and I was so right! Today, I took module 2, and I haven't felt so light in a long time. It was in the middle of what I had hanging over my shoulders, and I used the methods immediately, and things got done. I realized I skipped a few parts I started to cover in the afternoon, but I think it served its purpose, as module 2 was what I needed today! Breaking away from the negative thoughts feels incredibly good, and it's so quick to get results!"
- MMARIKA BRINE, Senior Consultant
The AI-Powered Self-Coaching Program that Will Unleash Your Freedom and Potential.
APPLY TODAY!
RENEWAL
Personal Use Membership:
Renewal Fee: $20/month
Access to updated content as it becomes available.
Monthly community meetings with recordings available for later viewing.
Continued access to all program materials and any new additions.
Exclusive offers or early access to other products/services you might launch.
Commercial License 
Renewal Fee: $80/month
Ongoing training in coaching, sales, and other relevant topics.
Access to updated content and any new modules added to the program.
Monthly community meetings, networking opportunities, and recordings.
Exclusive offers, resources, or tools tailored for professionals.
Continued license to use the program with clients.


Enterprise 
Negotiable based on the number of licenses and any additional services or support required. 
---
Do you want to raise your leadership to the next level?
The Self-Coaching Program is the most sophisticated Future Leadership training available to help you bring out the best in those around you.
This is experiential training combined with Generative AI, which means that each lecture includes exercises, methods, and immediately useful strategies.
When you have practiced them, you know their effect and can use them on others.
The entire program follows a transformational process, but you can use each tool for specific issues you encounter for yourself and others.
Watch out when the door opens, enroll, and change your future.
/Birgitta
Your Instructor